Challenges on your project? We've seen it and solved it before.
There is no substitute for experience. Partners Jim Davidson and Bill Walker have over 60 years combined experience in residential, commercial and industrial construction.
---
JIM DAVIDSON, P.Eng., CO-FOUNDER
West Vancouver native Jim is a civil engineer with over three decades of experience. While his unmatched attention to detail has allowed him to be an industry leader in the management of over 150 residential projects in the lower mainland, his formal education has given him the technical knowledge to build schools, subdivisions, marine structures and pipelines.
In his spare time, he's likely going for a waterski in Lions Bay or to be found on the golf course… although it may be best you don't broach the subject of his scoring average.
Member, Association of Professional Engineers and Geoscientists of BC
Member, Greater Vancouver Home Builders' Association
BILL WALKER, CO-FOUNDER
Construction is in Bill's blood: he grew up travelling the world with his family while his father built hydroelectric dams. Upon returning to Canada and finishing his schooling, he dove back in to what he knows best. He's spent over 30 years honing his skills in construction and project management, and is a qualified civil inspector. Additionally, he's been responsible for numerous renovation projects, including a 42-suite apartment building, and has worked as a construction inspector for BC Hydro.
Bill's also an avid rugby player. He's toured across Argentina, Japan, South Eastern US, and New Zealand and is looking for his next stop- any suggestions?
Member, Greater Vancouver Home Builders' Association
ROBERT WALKER, PROJECT MANAGER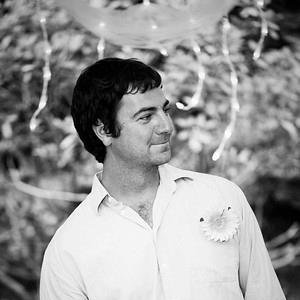 Like his father Bill, construction is in Robert's blood. Whether it was renovating the family home or helping his dad out on a job, Robert grew up around construction.  After high-school Robert headed east to Queen's University where he completed his undergraduate degree.  Following university Robert returned to BC where he apprenticed at Davidson Walker to obtain his Red Seal in Carpentry.  Only a few short years later, he was running both residential and commercial projects for Davidson Walker. Robert is not only an exceptional carpenter and Project Manager, he excels at building strong and long lasting relationships with everyone he meets.  Robert has now been a Project Manager at Davidson Walker for over 10 years.  
Although Robert says his one true love is work you may find him on the rugby field with his dad and brother or spending time at home with his wife and dog Ollie.
---